Related post
Release Description:
You are reading: Succubus Ultimate Edition Red Goddess v1.13.17932-DINOByTES – FileKILO
The Red Goddess
The ruler of hell, who, sitting on the back of the Beast, contrary to prophecies and all holiness, is about to exterminate humanity.
The priestess of the goddess – Vydija, who was left in hell, after the battle, with the last of her strength, asks for help to the Red Goddess – Scarlett.
The Goddess, saving her priestess, felt the desire to fill her cup of fornication with the blood of demons who didn't have time to get down on their knees before her. On that day, hell fed on the blood of thousands of terrified demons.
The great return of the ruler of hell will never be forgotten.New Playable Character – Red Goddess
Become the infinitely cruel and beautiful ruler of hell.
Dressed in a gown of goddess blood, she will let you use her mighty powers that will bring any opponent, who dares oppose you, to their knees.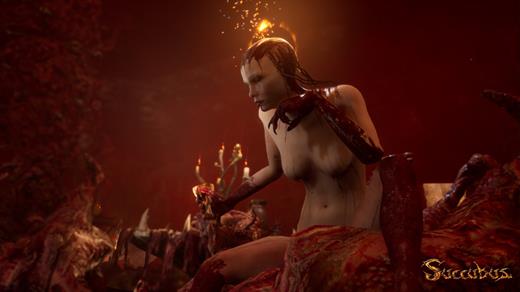 New weapon
Mold blood to create a mighty, shapeshifting sword that easily slices through even the thickest demonic armor. Savor the new executions of your enemies that will leave the battlefield wet with their blood.
New Story Expansion
Make the return of the Goddess shake the facades of hell. Visit your cathedral and confront the current rulers reminding them where they belong.
New Customizations
Turn your main hub into an object of your worship, guarded by a mighty Beast.
Fill the whole land with your faithful followers, organize orgies and parties in your honor.
Dance for your followers in a cathedral of flesh and bone, arousing their lust and faith.
Light the fireplace, fry sinners in it, and warm yourself in its glow.
Feed the Beast with the limbs of your followers and marvel at the beauty of the worship they give you.
New Arena with Online Leaderboards
Return to the legendary Red Goddess Cathedral and let her experience the brutal spectacle once more.
Challenge sinners, demons and powerful bosses to a duel!
View more : Orten Was The Case-TENOKE – FileKILO
Secrets hidden in flesh
Find and destroy golden statues promoting your old image to unlock new customization items, along with interactive scenes and bodypaintings.
Features list:- New ranking arena
– 2 new story levels
– New Main Hub customization options
– New Main Hub interactions
– 3 new armor
– 2 new selfie poses
– New weapon with new FPP executions
– New TPP executions
– Alternative Red Goddess Voice Over for the main character
– 4 new special powers
– New sex scene (Available only with Unrated DLC)
– New soundtrack for the Main Hub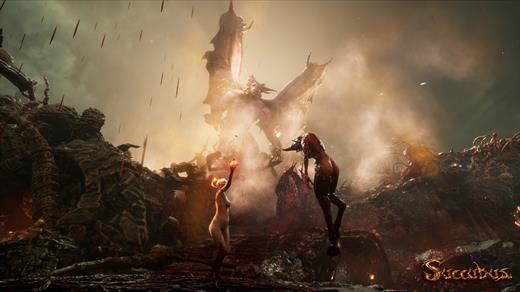 Genre: Action, Adventure
Developer: Madmind Studio
Publisher: Madmind Studio
Release Name: Succubus_Ultimate_Edition_Red_Goddess_v1.13.17932-DINOByTES
Size: 53 GB
Links: STEAM | NFO | Torrent Search
Download: FiKPER – UPLOADGiG – NiTROFLARE – RAPiDGATOR
Source: https://filekilo.com
Categories: PC