Release Description:
You are reading: Anodyne 2 Return to Dust v1.5.1-I KnoW + MAC – FileKILO
In this hybrid 2D-3D action-adventure game, run, jump, and drive across vast, dreamy 3D landscapes. Shrink into surreal, 2D dungeons inside of characters' bodies. Travel the world, meet strange people, and save the world from the dangerous Nano Dust. Don't miss the follow-up to the classic game 'Anodyne'!Rescue A Mysterious Island From A Mind-Warping Plague
Nano Dust infects the islanders of New Theland, distorting their emotions and desires. You play as Nova, a Nano Cleaner who must explore the island, seeking out the sick and shrinking inside their bodies to suction up the Dust.
Anodyne 2: Return to Dust combines the thrilling scale and cinematic storytelling of 3D games with the tight design and easy-to-pick-up satisfaction of 2D Zelda-like adventures. With art that re-imagines the PS1 and N64 era, explore 3D cities, valleys, and wastelands then shrink into the varied 2D mindscapes of characters, from snowy, aurora-lit valleys to perilous volcanic construction sites!
Features
Jump, drive, and walk across gorgeous and haunting locales in 3D, speaking with strange and memorable characters.
Fire your Spark to shrink into the bodies of the infected, explore the 2D Zelda-like dungeons within, and heal them.
Vacuum up Nano Dust in 2D, suck up and fight enemies, all while overcoming mind-bending challenges related to the characters' inner lives.
Experience the thrilling and emotional story of Nova. Her destiny is clear: she is the Nano Cleaner who will save New Theland. But strange characters & painful experiences will put her loyalty to the test…
Choose where you want to go! The sweeping vistas of New Theland quickly open up to exploration.
Transform into a car at will and quickly drive around the world. No need to call a horse!
From Analgesic Productions – the dream duo behind Anodyne 1, All Our Asias, Even the Ocean, and Sephonie.
IGF Grand Prize nominated!
View more : Terraformers v1.2.13 MacOS-I KnoW – FileKILO
Do I need to play Anodyne 1?Nope! Similar to the Final Fantasy franchise, there's no need to play the original Anodyne to understand the story in Anodyne 2: Return to Dust, but longtime fans will find connections between the two! If you'd like to check out both, you may want to purchase the Franchise Bundle!
http://store.steampowered.com/app/234900/Anodyne/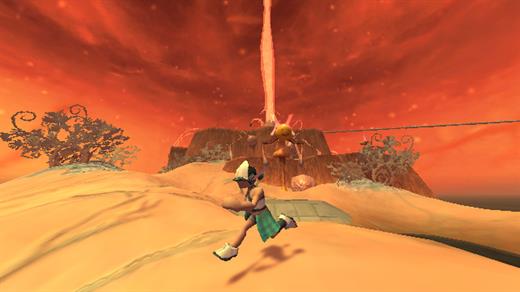 —
Content Warnings (No Spoilers)
Mild Horror, dead bodies, mild body horror, rare occasional language
Content Warnings (Spoilers)

Body horror: In the 'good ending' of the game, the character C Visionary opens its body up into a spiky dragon mouth. It's not bloody but it might be upsetting to some.
Mild Horror, Dead Bodies: In a late-game area in the desert, talking to an upside-down creature takes you to an area where the art style is much different. If you play here long enough there's a short 'chase' sequence that's akin to horror games, also the atmosphere is a little spooky. There's also something looking like a dead body later with a gargoyle beast implied to be eating it.
This entire sequence is skippable if you don't want 100%. If you do want 100%, you have to play everything in the sequence up to the chase (which can be skipped without seeing the dead body)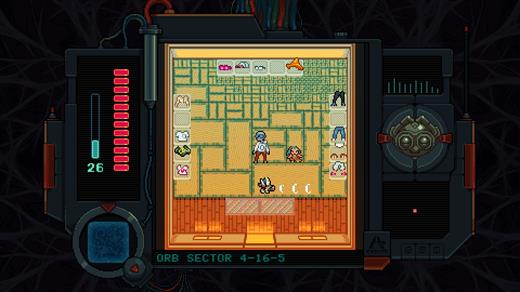 Genre: Adventure, Indie, RPG
Developer: Melos Han-Tani, Marina Kittaka
Publisher: Analgesic Productions
Release Name: Anodyne.2.Return.to.Dust.v1.5.1-I_KnoW
Size: 480.9 MB
Links: STEAM | NFO | Torrent Search
Download: FiKPER – UPLOADGiG – NiTROFLARE – RAPiDGATOR
Release Name: Anodyne.2.Return.to.Dust.v1.5.1.MacOS-I_KnoW
Size: 483.2 MB
Links: STEAM | NFO | Torrent Search
Download: FiKPER – UPLOADGiG – NiTROFLARE – RAPiDGATOR
Source: https://filekilo.com
Categories: MAC